Accountstory for Chrome on LinkedIn
Accountstory for Chrome brings crowdsourced sales intelligence to LinkedIn. Find the right buyers, see account maps, and get tailored insights within your workflow.
Map an Account
Get a holistic view of your account by knowing all the potential players in the cycle.
Anticipate who to add to demos, or who you might need to multithread with to keep your cycle moving.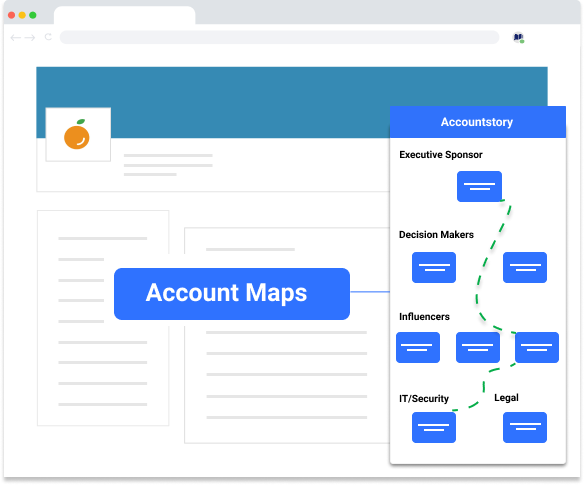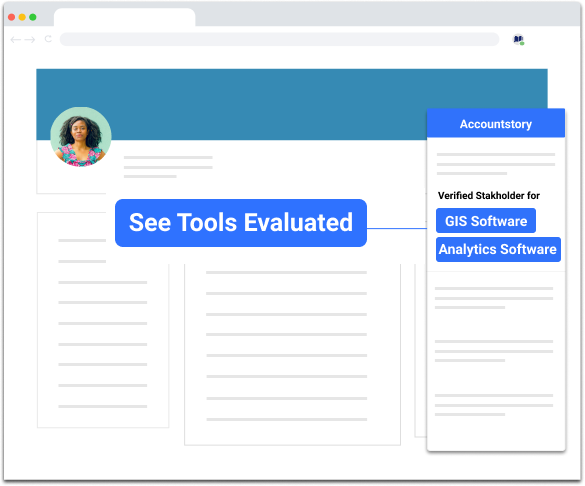 Find the Right People
Take the guesswork out of prospecting, and pinpoint the right people.
Through our anonymous community of buyers and sellers, our extension identifies people who've been involved in deals.
It's department-specific and even shows what tools they've evaluated.
Get Account Insights
See sellers stories, and ask questions anonymously to former sellers who've worked with the account.
Get tips on procurement, decision makers, or any other general topics about the account.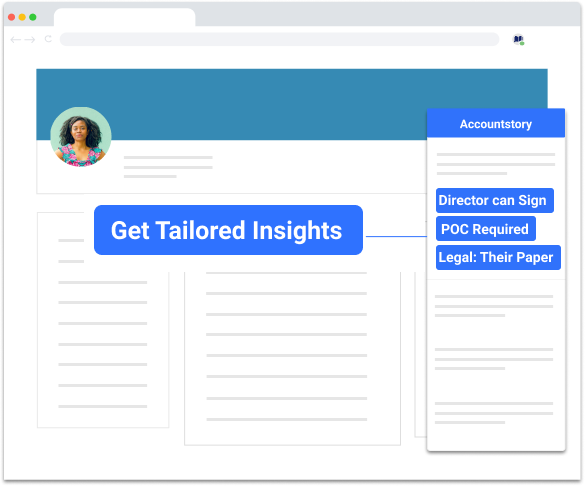 ---
---
Frequently Asked Questions:
What's the difference between this and other data providers?
Accountstory isn't just a data provider that gives names and emails. Sellers and buyers have anonymously identified champions, decision makers, and influencers at target accounts. Our goal is only to show you who moves the needle, not the entire company.
If I don't see someone highlighted as being involved in deals, are they not a decision maker or influencer?
Not necessarily. Our tools just point out people that we are 100% confident have the ability to make decisions or influence at target companies. There could be people who we don't have in our data who do make decisions.
Where do get your data from?
We crowdsource our data from a variety of places. We source information from the web, we get information from target companies themselves, and we also have hundreds of sales reps anonymously contributing information from accounts they've previously worked.
Can I contribute my data?
Yes you can. You can contribute anonymously on our Chrome Extension or through our main website.
Do I need to contribute to use the extension?
No, contributing information is voluntary. That said if you feel like adding information we welcome it!
What information do I get when I "Request Insights"?
When you click request insights for a specific department, you get an account summary that gives you details around past sales cycle lengths, tips on what to avoid, and details around the decision making structure.